Lafayette Commercial Auto Insurance – Contact The Truck Insurance Pros!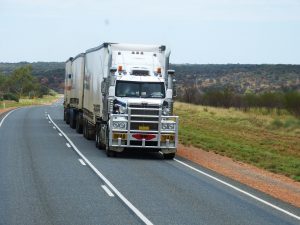 For great rates on Commercial Truck Insurance in Lafayette La, contact the Louisiana Truck Insurance pros today by dialing 337-824-4455 toll-free!
Our friendly agents are ready to answer your calls and aid you with your insurance needs.
You may also request a free quote on Commercial Auto Insurance in Lafayette by choosing one of the links provided below to access our online quote request form.
Commercial Auto Insurance Lafayette – Previous Article Recap
In our previous two articles, you may recall that we talked about the importance of reading and understanding your insurance policy.
We promised to illustrate the importance of understanding your policy by way of an example in the form of a fictional scenario.
We began that fictional scenario a couple weeks ago with the introduction of Hal Dingledorfer, a self-employed truck driver, and in part 2 we learned that Hal is expecting heavy rain but has so far not seen any. Let's return to this scenario right now and begin part 3 to find out what happens.
Insurance Coverage Scenario – Part 3
As the day wore on, Hal noticed as the sky grew darker and darker. Big, thick rain clouds rolled in and gradually enveloped the once-blue sky.
When the rain finally came, it began as only a light sprinkling. Hal only needed to turn his windshield wipers on every forty-five seconds or so to retain visibility.
Just a few minutes later, though, the light sprinkling turned into a drizzle. A few more minutes passed, and then the light drizzle turned into a full-blown rain shower.
At this point, Hal had his fancy windshield wipers running at full blast.
"So far, so good," Hal said to himself, content with how well the wiper blades squeegeed away the rainwater.
After about fifteen minutes of sustained rain, things really started to take a turn for the worst.
The rainfall became heavier and thicker, and howling winds began to blow the rainwater to and fro unpredictably.
Even Hal's fancy windshield wipers didn't stand much of a chance, as each moment that they wiped away the rainwater, a gust of wind would coat the window again faster than the blades could clear it.
Hal had no choice but to slow down to a near-crawl just to be able to see the road out ahead of him.
Check in next time to find out what happens in part 4.
Lafayette Commercial Auto Insurance – Find Better Rates Now!
Tired of looking for more affordable insurance solutions? Find better rates right now on the Louisiana Truck Insurance you need at Jeff Davis Insurance.
Call us today at 337-824-4455 or click on a link shown below to request your free quote online.