Metairie Terrace Tow Truck Insurance – Call Today!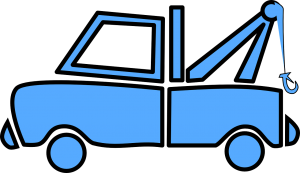 If you're searching for better rates on Tow Truck Insurance in Metairie Terrace Louisiana and the surrounding areas then you've found the right place.
We are Jeff Davis Insurance, a leading insurance agency in Louisiana. As an independent agency we have the tools necessary to help our customers find appropriate and affordable coverage on Tow Truck Insurance in Louisiana.
Give us a call today at 337-824-4455 to speak with one of our licensed insurance agents.
Metairie Terrace Tow Truck Insurance – Exclusions of Coverage. 
This week we will continue the theme of exclusions of coverage. Just in case you've forgotten what exclusions of coverage are, we define them as specific situations pointed out in the language of an insurance policy for which coverage would not be allowed or paid for by the insurance company.
The most important advice we give at Jeff Davis Insurance is to carefully read your policy from cover to cover! 
You really need to know what is and, more importantly, is not covered on your Louisiana Tow Truck Insurance policy so that you won't be blindsided by a claim denial down the road.
Bearing that in mind, let's conclude our claims scenario to illustrate the importance of knowing your policy's exclusions of coverage.
Tow Truck Insurance Metairie Terrace – Coverage Scenario. 
When we left off, the lawyer representing Marty's Repair and Tow contacted Biff to persuade him to drop the case, or else they will petition the judge for a declaratory judgment.
When Biff does not back down, the lawyer suggests that he may be eligible for workers compensation under Marty's Repair and Tow's policy.
Biff continues to hold out for a bigger payout, however, so the lawyer tells Biff he'll email him a copy of Marty's Tow Policy and highlight what it says in regards to Biff's situation.
The next morning Biff opens an email in his inbox from the lawyer. Attached is a copy of Marty's policy with a particular section highlighted:
Employee Indemnification and Employer's Liability Bodily injury to:
a . An employee of any insured arising out of or within the course of: (i) That employee's employment by any insured; or (ii) Performing duties related to the conduct of any insured's business; or
b . The spouse, child, parent, brother or sister of that employee as a consequence of Paragraph a. above.
Put more succinctly, coverage is excluded for bodily injury to the spouse of the employee as a consequence of the employee's employment.
Because Biff's wife was injured as a direct result of Biff's duties while on the job, she would not be covered.
So while Biff might be eligible for workers compensation under his employer's policy, his wife certainly is not.
Out of anger, Biff doubles down. He rants belligerently about how he'll have his day in court. Just as the lawyer promised, within weeks the judge issues a declaratory judgment that effectively quashes Biff's lawsuit and labels it groundless. Biff is hit with a countersuit for attorney's fees and costs and gets a bill for $16,872.
Naturally, Biff is fired from his towing job and it looks like he will be headed to bankruptcy court.
Metairie Terrace Tow Truck Insurance – Call Us Today!  
If Biff had understood the language of his employer's policy as it relates to him as an employee he might have thought twice about filing a lawsuit.
Commercial truck insurance is complicated and it's important to buy your coverage from Jeff Davis Insurance.
Our number is 337-824-4455, and we're available Monday through Friday 8:30 AM to 4:30 PM (CST).
We can shop the market for you to find better coverage options on Tow Truck Insurance in Metairie Terrace Louisiana.  
We also offer Louisiana Tow Truck Insurance in the following areas: 
Tow Truck Insurance Zachary Louisiana
Tow Truck Insurance Monticello Louisiana
Brownfields Louisiana Tow Truck Insurance

Baker Louisiana Tow Truck Insurance