Need Better Options for Insurance in Opelousas?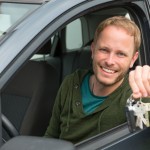 Looking for a good company offering better options for homeowners and auto insurance in Opelousas Louisiana and the surrounding areas?
Contact Jeff Davis insurance at 337-824-4455 or for a free online quote in five minutes or less click on Opelousas Insurance to receive quotes from top rated insurance companies in Opelousas.
As a top-rated independent insurance agency in Opelousas and the surrounding areas you can count on us today and tomorrow! We offer all forms of insurance in Opelousas, call us today!
Tips to Avoid Overpaying on Car Insurance in Opelousas!
Everyone wants the lowest cost insurance but there are a number of factors that can come into play that will cause your premiums to increase substantially.
One such strategy to keep your premiums low for life is to avoid turning in certain types of claims into your insurance company!
But isn't this why I'm paying insurance premiums, to pay for claims as they occur?
It is but there's one small detail you may overlook which can cost you large amounts of unnecessary insurance premiums.
Certain Types of Claims Will Get You Cancelled!
Insurance companies base the premium you pay on a number of factors that include loss history and the type of losses you cause.
Here's the tricky thing about car insurance in Opelousas. Each insurance company has different underwriting standards and requirements. What is acceptable to one company may not be acceptable to others.
For example if you were to turn in a certain type of claim to your company even if the payout was relatively small, did you realize some insurance carriers will cancel your policy on your next renewal?
Do you know what type of claim would almost guarantee to get your policy canceled on your next renewal?
If you don't know the answer to this question and you inadvertently turn such a claim into your carrier you might find yourself paying hundreds or even thousands of dollars more each year for Opelousas car insurance!
Choose Jeff Davis Insurance When You Need Auto Insurance in Opelousas.
We offer a powerful service called the JDI Claims Advocacy Program. Our Claims Advocacy Program provides you the knowledge you need to avoid unnecessary cancellations by insurance companies in reference to claims, which ones to turn in and which ones to pay out of pocket.
For your free evaluation contact the experts by calling 337-824-4455, or for a free online quote click on Opelousas Auto Insurance for quotes on home and auto insurance in five minutes or less.
Auto insurance quotes also available in the following areas: