Looking for Allstate Insurance in Lake Charles Louisiana?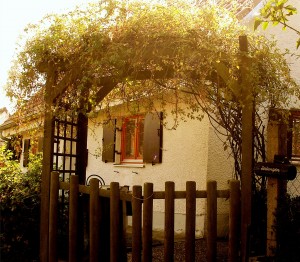 If so, you have found the right place!
Jeff Davis Insurance is a leading Independent Agency in Lake Charles Louisiana representing Allstate Insurance in addition to many other top rated insurance carriers.
Call us directly at 337-824-4455 when you need quotes for automobile or Allstate home insurance in Lake Charles. 
Online Quotes for Home Insurance in Lake Charles are Available 24 Hours per Day! 
Use the links shown below for online quotes:
In a previous post we discussed the importance of reading your insurance policies and understanding the terms and conditions of the typical Louisiana home insurance policy.
In addition we analyzed the property section of the homeowner's insurance policy.
In this article we will discuss the liability section of the homeowner's insurance policy. 
Allstate Home Insurance Lake Charles Louisiana – What Is Liability Insurance and Why Do I Need It?
Personal liability protects you from claims and lawsuits due to injuries or property damage that you or others covered by your policy cause, or are legally responsible for. 
Claims Example:  Tim along with his wife Julie are invited to your home for a backyard cookout before the official end of summer.  As Tim is walking down the stairs of your deck a loose board gives way causing Tim to fall down the stairs breaking his left leg.
Tim requires surgery and is off work for six weeks due to the accident in your home and has medical bills amounting to $27,815 in addition to the $6,000 he loses due to time off from work.
In this situation it is likely that your homeowner's insurance policy may cover the medical expenses and provide compensation to Tim. Additionally if Tim files a lawsuit, your home insurance policy will provide a legal defense. 
Lake Charles Allstate Home Insurance – Liability Sections:
The liability section of the homeowner's insurance policy is usually broken down into two sections:
Coverage E – Personal Liability

Coverage F- Medical Payments to Others
Other companies may use different terminology to describe this coverage. For instance the Lake Charles Allstate Home Insurance Policy makes reference to this coverage as: Coverage X Family Liability Protection.
Please note how Allstate defines their duty for claims under Coverage X:
Coverage X Family Liability Protection: 
Losses We Cover Under Coverage X: 
Subject to the terms, conditions and limitations of this policy, Allstate will pay damages which an insured person becomes legally obligated to pay because of bodily injury or property damage arising from an occurrence to which this policy applies, and is covered by this part of the policy. 
We may investigate or settle any claim or suit for covered damages against an insured person. If an insured person is sued for these damages, we will provide a defense with counsel of our choice, even if the allegations are groundless, false or fraudulent. We are not obligated to pay any claim or judgment after we have exhausted our limit of liability.
Naturally any insurance company would investigate the individual claim to determine whether or not liability is evident.
In our next article we will discuss exclusions of coverage in the home insurance policy you need to pay special attention to. 
Shopping for Allstate House Insurance in Lake Charles Louisiana? 
We can help!
Call and speak with our licensed agents by dialing 337-824-4455 or use our convenient online rate quote system that is available 24 hours per day when you choose one of the below links: