Baton Rouge Gas Station Insurance – Get Fast, Free Quotes Today!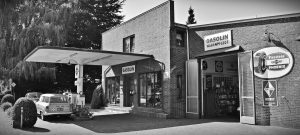 Are you looking to shop the market for better insurance options for your gas station or corner store? To receive fast, free quotes on Gas Station Insurance in Baton Rouge and the surrounding areas contact the agents of Jeff Davis Insurance today!
Call our toll-free number Monday through Friday from 8:00 AM to 4:30 PM CST (with a break for lunch from 12:00 PM to 1:00 PM) by dialing 337-824-4455. One of our licensed agents will be happy to provide you with free quotes from multiple insurance companies.
Our agents are also available to answer questions, take payments, and, of course, set you up with an insurance policy that fits your business' needs.
As an alternative option, you may request free quotes online by filling out and submitting our digital quote request form. To access this form, click on the location nearest to you from the list of locations below:
Insurance for Gas Stations Baton Rouge – Recap
This week we continue to seek the answer to the following question: in addition to covering burglary and armed robbery, does a Crime Endorsement also cover employee theft and embezzlement?
Recall that Chad is an employee of Stop n' Rob's Corner Store. Last time, we began to explain how Chad was able to pilfer $20,000 from his employer, Rob, over the course of six years.
Taking advantage of a promotion in which customers can fill out a card saying that they've donated to a particular charity in exchange for a $5 item at the gas station, Chad has been secretly filling out fake cards and then pocketing the $5 in cash one to three times a day for the last several years.
The question we left with last week was: how come Rob never noticed the fraudulent donation cards?
Baton Rouge Corner Store Insurance – Insurance Scenario Part 13
It turns out that Chad has a friend who happens to work at the very same charity Rob supports.
Every few weeks, Chad's friend would provide him with a small list of names of recent donators, which Chad would then use to fill out the fake cards.
Thus, whenever Rob actually did try to verify the authenticity of the cards with the local charity, he would always find the names he was looking for.
How did Chad manage to steal a whopping $20,000 despite only stealing such small increments at a time? We'll answer that next week.
Baton Rouge Gas Station Insurance May Be More Affordable Than You Think!
If reasonably priced business insurance premiums are what you seek, then you've come to the right place. Call us right away at 337-824-4455. We'd love to hear from you.
And remember, you can also request a free quote any time, day or night, by filling out our online form.
Simply choose an appropriate link from the list of locations below to be taken to our quotes page.