Truck Insurance Lake Charles Louisiana – Better Rates Can Be Found Here!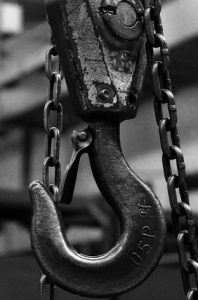 For better rates on Commercial Truck Insurance in Lake Charles Louisiana or any of the outlying towns and neighborhoods, call Jeff Davis Insurance today, toll-free, by dialing 337-824-4455.
Our office is open every Monday through Friday, and you can also submit a quote request by clicking on one of the locations listed here:
Lake Charles Truck Insurance – Coverage Scenario Part 2
In Part 1 of our latest coverage scenario we met Rick and Nick, old friends who grew up together in the same town, went to the same schools, and worked together under the same employer, TJ's Titanic Towing.
We also learned that, after many years working for TJ's Titanic Towing, Rick relocated his family to a nearby town after his wife started a new job there.
Nick, meanwhile, purchased TJ's Titanic Towing after the owner decided to retire and sell off the business.
We left off as Nick is about to call his old pal Rick to tell him the news.
Nick picks up the phone and dials Rick's number. Rick answers and the two proceed to do some long overdue catching up.
After regaling each other with stories of the major happenings in the past several months of their lives, Nick finally gets around to telling Rick about how he recently acquired TJ's Titanic Towing and achieved his dream of being a business owner.
Rick congratulates his old friend, and then surprises him with some big news of his own: Rick recently started his very own towing business in his new town.
Nick is overjoyed to hear of his friend's success, and the two have a good laugh about how they have always done everything together their whole lives but neither expected that they would both begin operating towing businesses at almost the exact same time.
After telling each other about their respective towing operations, the subject shifts to insurance. Rick is looking for some advice on purchasing a solid business auto coverage plan for his small fleet of tow trucks.
Rick, having received some very good advice about a number of business concerns from his former boss, TJ, tells Nick what he knows and makes some recommendations. He suggests Nick contact the insurance agent Rick uses because he has always been provided with great service.
After wrapping up their conversation, Nick decides to take Rick's advice and calls up the agent Rick recommended.
So far so good for Rick and Nick, but trouble is on the horizon. What will happen? Find out next time in Part 3!
For Lake Charles Business Auto Insurance Call 337-824-4455 or Request a Free Quote in Any of the Following Locations: