Gas Station Insurance Lake Charles – Lower Your Premiums Today!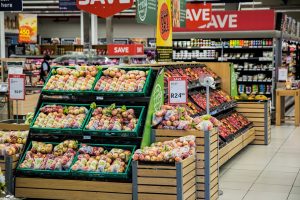 Gas station, corner store, and convenience store owners: call the office of Jeff Davis Insurance today and lower your premiums for Gas Station Insurance in Lake Charles!
One of our insurance partners is currently offering shockingly low rates on Lake Charles Gas Station Insurance and you could take advantage of this great new program!
Call 337-824-4455 toll-free  weekdays from 8:00 AM to 4:30 PM (lunch from 12:00 PM to 1:00 PM) and ask to speak with an agent about shopping the market for Business Insurance for Gas Stations in Lake Charles.
Corner Store Insurance – Coverage Scenario Part 32
In last week's article Rob had a strange conversation with Officer Friday of the local police force.
The officer had a handful of questions for Rob about his former employee, Chad, the perpetrator who stole over $20,000 from Rob's gas station and corner store register over the course of several years.
Apparently, upon being arrested Chad had exhibited odd behavior, resisting arrest and claiming he was a clown named Doughnuts.
Rob had no knowledge of this or any other behavior related to Chad's mental health history, so Officer Friday recommended that Rob wait patiently for the investigation to get underway and to contact his insurance company about the theft.
Rob calls up Jenny, his insurance agent and files a claim, explaining to Jenny precisely what happened, how he suspects Chad did what he did, the amount stolen, and the current situation with the police.
Rob is confident that he will be reimbursed for the theft. After all, it wasn't that long ago that a pair of masked robbers held up his corner store and stole a day's earnings while his daughter was behind the cash register.
In that situation, Rob's Crime Insurance Policy endorsement covered him for the financial loss, so he expects this will be no different.
Is Rob correct in his assumption? Find out in Part 33!
Lake Charles Gas Station Insurance – You Can Trust Jeff Davis Insurance!
When it comes to providing our clients with excellent service and great options for the insurance coverage they need, you can always trust Jeff Davis Insurance.
To see for yourself risk-free, why not give us a call and request a free quote over the phone? There's absolutely no obligation to buy, and you may very well find out that you could be saving big money on your business insurance premiums by switching providers.
You can also request your free quote by filling out our online form. Click on a location below to access the form twenty-four hours a day, seven days a week.