Truck Insurance Baton Rouge – Affordable Rates and Coverage!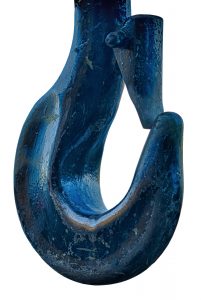 If you are on the hunt for affordable rates and coverage when it comes to Commercial Truck Insurance in Baton Rouge and throughout the state of Louisiana, then you have come to the right place.
Speak with the agents of Jeff Davis Insurance today and allow us to start your free rate quote over the phone.
You can get in touch with us by calling 337-824-4455, toll-free, Monday through Friday between the hours of 8:30 AM and 4:30 PM.
Our agents will be happy to assist you with all your insurance needs.
If you would like to fill out a request for quotes online, click on a location shown below to access our digital quote form.
Baton Rouge Truck Insurance – Coverage Scenario Part 13
In Part 12 of our ongoing coverage scenario about towing business owners Nick and Rick, we recalled how similar Nick and Rick's lives and career paths have been over the years.
For example, they are from the same town, went to school together, both worked for years as tow truck drivers after high school, and both wound up owning and running their very own towing businesses.
They even had identical Business Auto Insurance policies for their towing companies, or, at least, they did until Rick decided to save some money by switching to a similar policy through a different carrier.
In continuation of the similarities between them, it turns out that one of Nick's drivers also collided with an animal during the course of his towing duties, just a day before Rick's driver Buford had his accident.
Here's what happened:
It was a rainy evening, and visibility was terrible. Clarence used his hand to wipe away the condensation fogging up the inside of his windshield, though it did little to help him see the road.
Even with his windshield wipers working at full blast, the deluge of rain was relentless, and only growing heavier.
For a while, he was able to stay safely in his lane without too much trouble by following the red glow of the tail lights of the car in front of him, but that guiding light had long since turned off the dark road, leaving him to forge ahead on his own.
Clarence was a greenhorn, having only been on the job for about five months. He felt like he was finally starting to get the hang of things, but he wasn't yet used to working nights.
That may help to explain why he didn't see it coming.
Find out what happened to Clarence in our next entry.
Commercial Truck Insurance Baton Rouge – Call Now for Savings!
Call us toll-free right now at 337-824-4455 for big potential savings!
There's no obligation to buy, so what have you got to lose?
We offer Louisiana Trucking Insurance in the following areas: