Truck Insurance New Orleans – Do You Need Commercial Auto Insurance?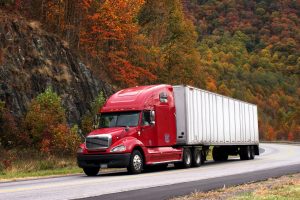 Do you need Commercial Truck Insurance in New Orleans or the nearby locales?
Are you a new business venture looking for affordable insurance rates for your vehicle or fleet so that you can open for business? Or are you an established business owner shopping the market for a better policy for your fleet?
In any case, Jeff Davis Insurance can help you out.
To inquire about free quotes for Commercial Truck Insurance in New Orleans call us today toll-free at 337-824-4455.
Our doors are open every Mon through Fri from 8:00 am to 12:00 pm and from 1:00 pm to 4:30 pm CST.
You can also begin the quotes process yourself online by visiting our quote request page. To access this page, click on a town from those listed below:
New Orleans Truck Insurance – Coverage Scenario Part 6
In part 5, a driver named Buford who works for Quick Rick's Slick Towing had just been dispatched to tow a customer's vehicle.
We mentioned that Buford is a dependable tow truck operator who has been in the business for many years.
The location he needs to reach is on the opposite end of town. Because of the time of day and the apparent traffic, Buford decides to take the scenic route around the outskirts of town to reach his destination.
Let's jump back in and find out what happens next.
Buford drives a few blocks beyond the city proper and takes a right onto a winding road that snakes around the eastern edge of town.
He has always enjoyed driving this route when he can because most of it is lined on at least one side by forest and brush. Some parts of the road are lined by forest trees on both sides.
Taking advantage of this pleasant little detour, Buford cranks up his radio and sings along to one of his favorite driving tunes that just so happened to start playing at this moment.
Buford is really enjoying this break from his usual routine. He's enjoying it so much, in fact, that he is no longer concentrating very hard on the road ahead of him as he drives.
He rolls down his window to let the breeze in and continues singing along with the radio while he takes in the serene scenes of nature around him.
In his absent-minded state, he does not notice the danger on the road up ahead…
What is this danger? Find out next time in Part 7.
Truck Insurance New Orleans – Call 337-824-4455 Today!
Talk to an agent today or click on one of the links below to start your free estimate for Louisiana Commercial Auto Insurance!