Liquor Liability Insurance Louisiana – First-rate Coverage Plans Are On the Market!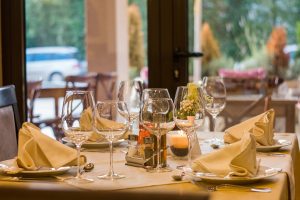 Shopping for Liquor Liability Insurance in Louisiana?  It's an extremely important coverage to add to your existing Business Insurance. 
Call and speak to our licensed agents right now by dialing 337-824-4455. You can reach us Monday to Friday 8:00 AM to 12:00 PM and after lunch from 1:00 PM to 4:30 PM CST. 
If you have found us past normal business hours you're still able to request a free quote. Just choose an area from the specific locations listed below in order to make a free information or quote request 24 hrs. a day: 
Louisiana Liquor Liability Insurance – Story Recap 
In our last article following Squeaky Pete's Pork Emporium, the insurance company responsible for Lucky Chuck's Haul and Dump's commercial auto insurance discovered some important information. 
They are convinced that the bar served Chuck too much alcohol, and therefore the bar is liable for the accident that decimated Pete Ross' restaurant. 
They file a lawsuit under this reasoning and serve it to the owner of the bar. 
Liquor Liability Insurance in Louisiana – Coverage Scenario Part 19. 
The bar being sued by the insurance company is owned by a feisty guy named "Big" George Jowlsby. 
Big George comes storming into the bar first thing in the morning before open hours and lays right into Mike, the bartender. 
"Mike!" he screams, "My bar just got sued by some insurance company, and you're listed as one o' the defendants!  What the heck is goin' on here?" 
"Whoa, whoa, settle down, Big George," Mike responds, a little confused. "I don't know nothin' about no lawsuit." 
"You don't know nothin', eh?" Big George shoots back. "Well, it says here that some schmuck was over served in this establishment and then crashed a dump truck into that delicious Pork Emporium up the road from here." 
Mike's eyes widen as he remembers watching helplessly as a drunken dump truck driver drove away from the bar. 
"Ah, so you do know something about this, eh, Mike? Have you been over serving my customers?"
"I… I didn't mean to let that happen, Big George" Mike tries to explain. "The guy must have been sneakin' drinks from other customers or somethin'. And then, one second he's in his seat and the next he's stumblin' out the door. I tried to stop him, George, I swear I did. But I was too late." 
"So you promptly called the police and warned them about a drunken man operating a six-ton dump truck, right?" 
Mike doesn't know what to say. 
"And I loved that pork restaurant, Mike," George adds. "You're fired." 
After the incident, Big George calls up his insurance agent to find out what his options are. 
What will he learn? Find out next time in part 20. 
Liquor Liability Insurance Louisiana – Contact Our Bureau Without Delay. 
Call Jeff Davis Insurance right now at 337-824-4455 to find great options on Liquor Liability Insurance in Louisiana. If it is after hours, send us a request for information or quotes by clicking a link below based on your closest location: