Restaurant Insurance Shreveport – Affordable Coverage to Protect Your Business!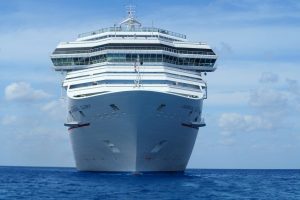 At Jeff Davis Insurance, we offer affordable Restaurant Insurance in Shreveport to protect your business financially. 
As an independent Louisiana brokerage, we have the ability to scour the business insurance marketplace for the very best coverage and rates being offered by our insurance partners on Business Insurance for Restaurants in Shreveport, New Orleans, Baton Rouge, and throughout the state. 
To find out more about the kinds of rates and coverage for which you qualify, why not give us a call at 337-824-4455? We're open Monday to Friday from 8:00 am to 4:30 pm, with a lunch break between noon and 1:00 pm. 
Did you know you can also request free quotes online? To get started, just click one of the locations listed below closest to your area: 
Shreveport Restaurant Insurance – Story Recap 
Recently our story has taken a detour to follow the exploits of "Big" George Jowlsby, the owner of a bar down the street from Squeaky Pete's Pork Emporium. 
George's bar has been named in a lawsuit for over serving a dump truck driver who proceeded to crash his vehicle into the side of Squeaky Pete's Pork Emporium. 
When George learned that he had no liquor liability coverage to handle the lawsuit, he took some shady advice from his former attorney and hatched a plan to hide his business assets. 
To pull this off, he enlisted the help of his girlfriend, Veronica. 
She had plans of her own, however, using the money to fly herself to Florida and hop on a cruise for one. 
Restaurant Insurance in Louisiana – Coverage Scenario Part 24 
The next morning, George starts making some phone calls to hire a civil defense attorney to defend against the insurance company lawsuit. He finds one he likes (he's cheaper than the rest) and they set up an appointment the next day to discuss their official response to the lawsuit. 
He then calls Veronica to make sure everything went smoothly with the bank transfer. 
She doesn't answer.
He sends a text message, than another, and another, with no response.
Finding that a little odd, George decides to drive over to Veronica's apartment and check on her in person because she works the graveyard shift at the local factory. 
He knocks on her door and rings the doorbell for a few minutes, but there's no response. 
Panicking, he jogs to the landlord's office. He sees the leasing manager, an older man named Philly, sitting behind a desk reading a magazine. George quickly gets his attention by clearing his throat loudly. 
"Hey pal, have you seen my girlfriend in apartment B2?" George asks, speaking fast. " She's not answering the door."
Philly is a bit startled by George's sudden appearance. "Apartment B2… you mean Veronica?" 
George nods briskly. 
"Well, who did you say you were? I'm not sure I should be telling you this but you're the boyfriend, right?" Philly nervously questions without expecting a response.
"Uh, she stopped by yesterday afternoon and said she wasn't renewing her lease. She paid the last 3 months of rent in cash and said she was moving out of town." 
George is speechless. He turns a very deep shade of crimson red almost instantly after processing what Philly just told him.  Philly gets the subtle impression from George's demeanor that he just might be about to become this very LARGE and ANGRY man's punching bag. 
George's phone suddenly rings, diffusing the situation at least for the moment. George looks at the number on his caller ID but doesn't recognize it. 
"Veronica, this had better be you, girl!" George thunders, causing Philly to shrink back. 
It's not Veronica. It's his new civil defense attorney confirming his appointment tomorrow. 
Stay tuned to find out what happens next time. 
Shreveport Restaurant Insurance – Quality Coverage and Quality Service! 
For great coverage and even better customer service, there's no better choice than Jeff Davis Insurance. Give us a call today to find out more about our Shreveport Restaurant Insurance programs, or click below to request a free quote online 24 hours per day: