Commercial Auto Insurance Lafayette Louisiana — Low Rates, Same-Day Coverage in Some Instances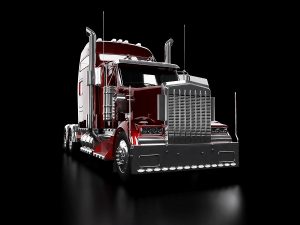 When you're looking for Commercial Auto Insurance in Lafayette Louisiana or any of the surrounding areas you can count on the agents of Jeff Davis Insurance. We offer very low rates and same-day coverage for some businesses seeking Louisiana Commercial Auto Insurance.
For more than 50 years Jeff Davis Insurance has been serving the needs of business owners throughout the state of Louisiana covering a variety of different industries.
Call 337-824-4455 during the normal work week, but if you find us after hours, or if it is simply more convenient use our online information request system by clicking any of the links below based on your closest location:
Commercial Auto Insurance Lafayette Louisiana —Hal Dingledorfer Final Post.
In our final post we learn that Hal's $100,000 truck is destroyed along with his load of office supplies he was hauling by means of meteorite damage…is this covered?
Great question.
The answer really depends on whether or not Hal purchased Comprehensive Coverage, or Specified Causes of Loss Coverage as part of his physical damage coverage on his commercial truck policy.
Comprehensive coverage typically covers every claim event except for those that are specifically excluded in the insuring agreement.
What does Specified Causes of Loss Coverage cover?  Let's examine how one company defines what is covered by this particular coverage:
Fire, lightning or explosion;

Theft;

Windstorm, hail or earthquake;

Flood;

Mischief or vandalism; or

The sinking, burning, collision or derailment of any conveyance transporting the covered "auto".
If Hal had purchased Specified Causes of Loss Coverage would meteorite damage be covered by his policy?
The answer would probably be no because under Specified Causes of Loss Coverage meteorite damage or missile damage is not a covered peril. (missile damage with some companies may be covered under Specified Causes of Loss Coverage)
Sure, a fire caused the explosion and destruction of his truck, but the meteor was the catalyst that cause the fire and explosion, not the other way around.
Why would someone choose Specified Causes of Loss Coverage?
It's cheaper.
There is a price difference when you are deciding whether or not to purchase comprehensive coverage versus Specified Causes of Loss Coverage. Some business owners may choose to purchase Lafayette Louisiana Commercial Auto Insurance as it is the least expensive option — this does open up business owners to a number of different types of claim events that may not be covered.
Imagine if you were Hal Dingledorfer and you purchased the least expensive option for your physical damage coverage. Your truck is destroyed, maybe you even have a loan on your truck or a lease — would you keep making payments on the destroyed vehicle because now you're going to have to purchase another vehicle.
If you default on your loan for your destroyed truck, would another finance company take a chance that you would not do the same thing all over again?
This account highlights the dangers of any business owner when they are choosing their commercial insurance options — choose your coverage options wisely, otherwise you may regret it later!
Commercial Auto Insurance Lafayette Louisiana — We Can Help.
No matter what type of business you own we can help you find the coverage you need.
Why not call to speak with the agents of Jeff Davis Insurance right now?
You can reach us by dialing 337-824-4455 up until 4:30PM Monday through Friday CST.
We also have a convenient online request system whereas you can complete a few details and one of our agents will call you back soon, below you will find the links for the areas nearby: