Contact an Agent Today for a Free Estimate on Lake Charles Commercial Auto Insurance!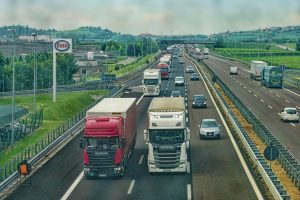 When you need Commercial Auto Insurance in Lake Charles or the surrounding towns and neighborhoods, why not contact one of our helpful agents today and ask for a free estimate?
Perhaps you are embarking on a new business venture and are in search of your first ever Louisiana Commercial Auto Insurance Policy, or perhaps you are a long-time business owner looking for more affordable rates on the Louisiana Trucking Insurance you need.
In either case, the agents of Jeff Davis Insurance are a great resource for helping commercial vehicle owners like you find better insurance options.
Give our office a call today, toll-free, at 337-824-4455 and ask about receiving a rate quote from companies offering the type of insurance you are after.
Clicking on one of the listed locations below will redirect you to our online quote request form. You can fill out this form to submit your basic info and alert our agents, and it is available 24 hours a day, 7 days a week.
Commercial Auto Insurance Lake Charles – Previous Article Recap
Last time, as Hal Dingledorfer crawled along the freeway in his semi truck during a near-biblical deluge, he happened to overhear an emergency flood warning through his radio.
The warning is for the city Hal is approaching, but he did not pay it much heed.
Let's find out what is in store for Hal now.
Insurance Coverage Scenario – Part 5
Hal presses on, despite the pouring rain and despite the ominous warning of a flood.
He has a delivery to make, and, by hook or by crook, he is going to meet his deadline.
The downpour is not letting up. Hal can see that most of the other drivers are pulling off to the side of the road, exiting, or otherwise attempting to get out of the rainstorm.
As far as Hal is concerned, though, every time a fellow driver leaves the road, the highway becomes less congested.
If the rain would let up for a bit and stop beating down on his windows, he might have noticed that sizable pools of water are starting to accumulate in the ditches, banks, and other low parts of the landscape.
The vast stretches of grasslands and wetlands the freeway cuts through are starting to look less like fields and more like ponds and small lakes.
Hal either doesn't notice or doesn't care about these red flags. His tires slice through a large puddle of water that has gathered in a dip in the road.
Through the relentless barrage of rain drops on his windshield, Hal can start to make out the faint shape of tall buildings in the distance. He has almost reached his destination.
There are almost no cars left on the road. Just Hal, his truck, and the rising flood waters he is fast approaching.
Stay tuned to find out what will happen to Hal and his truck when he enters the city.
Lake Charles Commercial Auto Insurance – Call Us Toll-Free at 337-824-4455!
Contact us today if you would like to receive a free estimate.
You can also click on one of the options shown here to access our free online quote request form: