Louisiana Gas Station Insurance – Some of the Best Rates You'll Find Anywhere!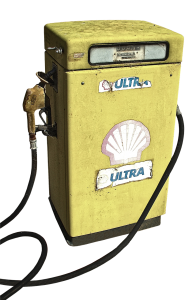 For some of the best rates you'll find anywhere on Louisiana Gas Station Insurance, call us at 337-824-4455 Monday through Friday between the hours of 8:00 AM to 4:30 PM CST (lunch break between 12:00 PM to 1:00 PM).
As an independent insurance agency in the state of Louisiana, Jeff Davis Insurance is capable of securing among the best rates and coverage available for our clients.
To request a free quote online, click on a location below nearest to your area:
Insurance for Gas Stations Louisiana – Recap
In previous entries, we learned that back when Pete purchased his current business insurance policy for his restaurant he did not add the optional crime endorsement.
Consequently, he was not covered for the theft of his deposit at gunpoint.
In last week's entry, we also learned that even if he had had a crime endorsement on his policy, the coverage for his deposit would have been negated by his decision to stop at the gas station while on the way to the bank.
Understandably, Pete is not taking all this bad news very well.
But what about the gas station owners? How did they fare after the robbery?
Let's find out.
Louisiana Gas Station Insurance – Insurance Scenario Part 9
This week: name owner of gas station (good name), explain how their policy covers them, had $1000 in register, covered by their crime endorsement in contrast to Pete who had $5000 that wasn't covered,
Rob Hayes is the owner of the Stop n' Rob's corner store, the gas station that was robbed recently.
Rob's daughter is the gas station attendant who was held up during the robbery and forced to open the cash register.
In all, the thieves stole a little over $3,500 from the cash register. Because Rob purchased a crime endorsement on his business insurance policy, however, his insurance company reimburses him for the stolen cash.
Contrast this with the $5,000 that was stolen from Pete that cannot be reimbursed and you can start to appreciate the importance of a crime endorsement.
Next week, we will begin to discuss other aspects of Rob Hayes' property insurance. Don't miss it!
Affordable Gas Station Insurance in Louisiana is Easier Than Ever To Obtain!
If you are in the market for affordable Louisiana Gas Station Insurance or Louisiana Convenience Store Insurance then you really need to call us right away!
Call us today by dialing 337-824-4455 and ask about the great low rates available for Gas Station and Corner Store Insurance in Louisiana.
Alternatively, click below to launch our simple online quote request form available 24/7: