Motel Insurance Louisiana — New Program May Reduce Your Rate by 40%!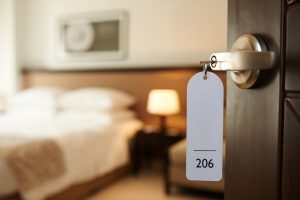 A new program for Motel Insurance in Louisiana has just been released and you may qualify for substantially lower rates.
If you want to reduce your commercial insurance expenses we may have just the program for your company when you need better rates on Motel Insurance in Louisiana.
Call to speak with the agents of Jeff Davis Insurance by calling 337-824-4455 until 4:30 PM Central Standard Time or use our convenient online submission form to send us your request 24 hours per day per your individual location:
Motel Insurance Louisiana — Why It's Important to Check Your Coverage.
Saving money is a great idea on Louisiana Motel Insurance, but if you save money by reducing your coverage that may not be such a good idea.
Why?
Because you may lose valuable insurance protection that may only be discovered after a claim occurs.
Unfortunately insurance companies do not allow you to add coverage after the claim has already occurred so what you have on your policy right now will be the exact coverage available after a claim occurs.
Let's review a fictitious claims scenario to learn how this affected one motel owner.
Motel Insurance Louisiana — Claims Scenario Number One
Emeric Babin owns BestBuy Motels which is a chain of 30 non-franchised business hotels throughout the state.
As a successful business owner Emeric has always been very concerned about keeping expenses in line so from time to time he has his operations manager Nick Spencer contact insurance companies seeking bids on their commercial insurance for their chain of hotels.
Nick speaks to Johnny Blanchard of the Johnny-Come Lately Agency in Baton Rouge who is very interested in giving a bid on BestBuy Motels.
Nick forwards a copy of his declaration pages to Johnny and he promises to work on this as soon as possible, making it his top priority.
Nick mentions to Johnny that he should carefully match all the coverage limits on their existing policy, and Johnny promises that he would do just that.
Johnny begins to work his way through the process and within three days he has completed all the paperwork and it is ready to be sent to the insurance companies selling motel insurance for them to provide quotes.
Johnny is very excited to be given an opportunity to bid on such a large account, since Johnny is in his second year of business, this would make his entire year if he was able to sell this account.
Johnny has never quoted a Louisiana Motel Insurance policy in his life, despite his assurances to Nick he was up to the task.
Johnny's a very good salesperson and was the number 1 used car salesman for 5 years running prior to getting into the insurance business and he was able to convince Nick that he could indeed provide favorable quotes on Louisiana Motel Insurance.
Johnny diligently follows up with Nick to advise him of any updates and to ask additional underwriting questions that companies are requesting.
Seven days later Johnny receives the last quote, he reviews them all based on the premium charges and he emails the company with the lowest price to Nick for him to review.
Johnny has no idea what BestBuy Motels is paying right now on their insurance but he's hoping the rate comes in low enough to earn the sale.
In our next article we will learn how Johnny makes the sale of his lifetime, but trouble soon comes to both Johnny and BestBuy Motels when their largest hotel catches on fire causing significant damage to the building and one important coverage provision was not added to their policy.
Louisiana Motel Insurance —Call Jeff Davis Today.
To receive a free evaluation when you're looking for Hotel Insurance in Louisiana call the agents of Jeff Davis Insurance by dialing 337-824-4455 until 4:30 PM through the week. (CST)
You can additionally send us your request for quotes and information 24 hours per day by clicking any of the links below: