New Orleans Motel Insurance — New Program From A+ Rated Carrier!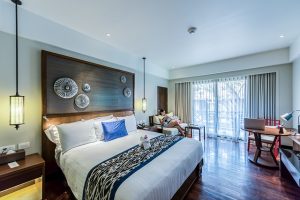 If you're looking for a financially sound insurance carrier offering Motel Insurance in New Orleans contact Jeff Davis Insurance by dialing 337-824-4455.
An A+ rated Louisiana Motel Insurance Company is now offering incredible savings for managers and operators of hotels and motels in Louisiana.
This Motel program is available in all major areas of Louisiana and you may request information and quotes by clicking the links below:
Reducing your expenses by finding companies willing to offer a lower rate is a sensible and logical decision, however reducing your coverage to save money may not be such a good idea as is illustrated in our final post involving BestBuy Motels.
New Orleans Motel Insurance— Claims Scenario Number 1 Part 5.
In a previous article we learned the unfortunate results of making a mistake on commercial insurance.
BestBuy Motels owner Emeric Babin's operation manager Nick Spencer switched BestBuy Motels' commercial insurance to a new company that included a 90% coinsurance provision for a 30% premium savings.
That 90% coinsurance provision resulted in BestBuy Motels being responsible for paying $1,234,000 out-of-pocket when one of their premier hotels was severely damaged in a fire.
Their previous policy did not have a coinsurance provision, but the new policy did include coinsurance requiring them to insure their hotel to 90% of the replacement cost of the building.
Unfortunately they fell short of that amount and were required to pay $1.2 million out-of-pocket as a penalty.
If you own health insurance you may be familiar with the term coinsurance. A coinsurance on health insurance is not considered a penalty. It is merely the amount of money you share in medical expenses.
However, a coinsurance on a Business Insurance Policy is a penalty, not an intended cost share provision as is true of health insurance.
Why do insurance companies in some cases require coinsurance? We will consider that question right now.
Motel Insurance New Orleans — Why Do Companies Sometime Require Coinsurance?
First of all, let's address the question of why companies in some cases require a coinsurance (not all companies require coinsurance, by the way).
It is simply to ensure policyholders are purchasing sufficient insurance coverage.
For example, Ben Frank owns a strip mall that he bought through bankruptcy court from a distressed seller for 25 cents on the dollar.
He paid $250,000 for a building worth $1 million. Because Ben is overly cautious with his money, i.e. he is a tightwad. Ben decides that he should purchase sufficient coverage to cover his investment in the property of $250,000, but he wants replacement cost coverage for any minor claims or losses.
Ben cannot find an insurance company willing to insure his strip mall for $250,000 unless he agrees to purchase actual cash value coverage on a basic coverage form.
Replacement cost coverage is normally only available to policyholders that properly insure their buildings. A coinsurance provision protects the insurance company from overpaying on claims and under collecting premiums.
It's very important to make sure that you do not violate your insurance company's coinsurance provision. Otherwise you may find yourself in a very precarious financial situation as was true of BestBuy Motels.
Motel Insurance New Orleans — Contact Jeff Davis Insurance for Information on This New Program.
Call 337-824-4455 to speak with the licensed agents of Jeff Davis Insurance about our new program for Motel insurance in New Orleans. You will not regret your decision!
If you find our website after hours click any of the below links to send us a request for quotes and information 24 hours per day: