Business Insurance for Restaurants New Orleans – Free Quotes Available 24/7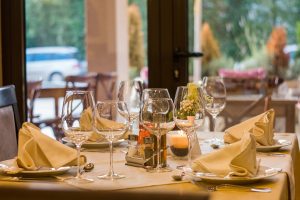 For free quotes on Business Insurance for Restaurants in New Orleans, the place to call is Jeff Davis Insurance.
Jeff Davis Insurance is an independent insurance agency in Louisiana offering affordable rates on Restaurant Insurance in New Orleans, Baton Rouge, Lake Charles, Kenner, Bossier City, and throughout the pelican state.
If you're interested in saving money on your restaurant insurance then call us today at 337-824-4455 Monday through Friday before 4:30 PM CST.
You also have the option to click a location below to use our online quote request form available 24/7:
Business Insurance for Restaurants New Orleans – Story Recap 
Today we continue the story of restaurant owner and entrepreneur Pete Ross as he navigates the pitfalls of opening and running his new restaurant, Squeaky Pete's Pork Emporium.
During the short lifespan of his restaurant, Pete has had to deal with losing his entire stock of food due to power loss, a lawsuit from a customer who slipped on oil and injured himself, and an employee who was badly burned in a kitchen accident.
All the while, Pete's insurance agent Tracy has advised him on what his insurance does and does not cover, as well as the available optional endorsements that would extend coverage for claim events that might otherwise not be covered.
Half a year goes by without any problems, until one day a grease fire is ignited in the kitchen.
Let's find out what happens next…
New Orleans Business Insurance for Restaurants – Coverage Scenario Part 8
If you recall, Pete hired a company to clean his grease traps each week. However, Pete did not notice that the company had not come by in a while to empty them, so they became jam-packed with grease.
Grease traps can and do catch on fire, and that's exactly what happened to one of Pete's grease traps on a busy Saturday evening. Alvin, one of the restaurant's part time waiters, was walking by just as the fire broke out and takes immediate action by dumping a pitcher of water on the fire!
Unfortunately that was the wrong move for a grease fire. Now the small fire has quickly become a much bigger one, causing all of the kitchen staff of Squeaky Pete's Pork Emporium to frantically exit the kitchen in a panic.
Immediately the fire alarms go off causing what could be best described as a chaotic stampede of customers rushing for the door.
Ginger, one of the older, more experienced waitresses, rushes to the kitchen and grabs a Class B fire extinguisher. She douses the flames and before long they have died down.
One of the customers outside called 911, and fire trucks pull up a few minutes later as Ginger walks out the door carrying the empty fire extinguisher.
Pete had run down to the local Costco to pick something up and arrived 10 minutes after Ginger doused the grease fire, only to see customers milling in the parking lot along with two fire trucks and firemen rolling up their hoses.
Pete begins to wonder if he's cursed. He thinks to himself, "fire should be covered by my insurance."
By now he has Tracy on speed dial. She's not in the office right now, of coursde, but he leaves a message stating that he needs to file another claim.
What will Tracy have to say about this one? Is a fire claim covered by Pete's' insurance? Find out next week!
New Orleans Restaurant Insurance – Our Agents Are Standing By!
Dial 337-824-4455 to speak to an agent over the phone or click one of the links below to launch our free online quote request app: