Restaurant Insurance Lafayette LA – Great Rates Are Within Your Grasp!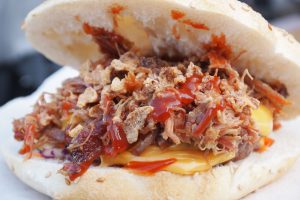 Great rates on Restaurant Insurance in Lafayette La are so close you can almost taste them (pun intended).
If you call our office at 337-824-4455 weekdays before 4:30 PM CST (lunch break between 12:00 and 1:00 PM), a licensed agent will be happy to assist you with free Lafayette Restaurant Insurance quotes, answer any insurance questions you may have, or provide you with helpful information.
Another great way to request free quotes from multiple companies offering Louisiana Restaurant Insurance is filling out our simple online quote request form available 24 hours a day.
To access the form, just click the option below closest to your location:
Lafayette Restaurant Insurance – Part 30: Recap Part 2
This week we will continue to summarize the events that have transpired in our fictional account of Pete Ross and his fledgling restaurant.
We left off last time with Pete looking for a way in which he could keep his monthly premiums low while also insuring his newly-purchased building.
Tracy tried to find a workable solution for Pete that would allow him to insure his property while also keeping a manageable monthly rate.
She told him that the best option available was to set Pete up with a $500,000 insurance plan for the property, which is half of the recommended coverage amount of $1,000,000.
This option would mean lower monthly payments for Pete, but the catch is that the property policy has a coinsurance clause.
Coinsurance, Tracy explained, is the percentage of the building's value that the insurance company requires you to insure before a penalty is applied.
The policy requires an 80% coinsurance. Since 80% of a million dollars is $800,000, and Pete will only be insuring it for $500,000, he will be penalized in the event of a claim.
In a nutshell, if Pete's property suffers a loss and the insurance company agrees to cover it, he will still have to pay over half of the costs.
Pete only had ears for a lower monthly payment, however, so he elected to go ahead with this plan even though it was against Tracy's better judgment.
Not long after that, a drunk driver crashed his dump truck into the side of Squeaky Pete's Pork Emporium, causing massive damage.
The firm providing insurance for the dump truck paid Pete over $250,000 for the incident, but they also sued the bar that the dump truck driver came from just before the crash.
In a future article, we'll give a synopsis of the final events in the story.
Restaurant Insurance Lafayette LA – Contact Our Brokerage Right Away.
337-824-4455 is the number to call when you need better rates and coverage on Business Insurance for Restaurants.
Contact Our brokerage today or click below to access our online quote form: